A Quick and Easy Guide
Lets Get you Started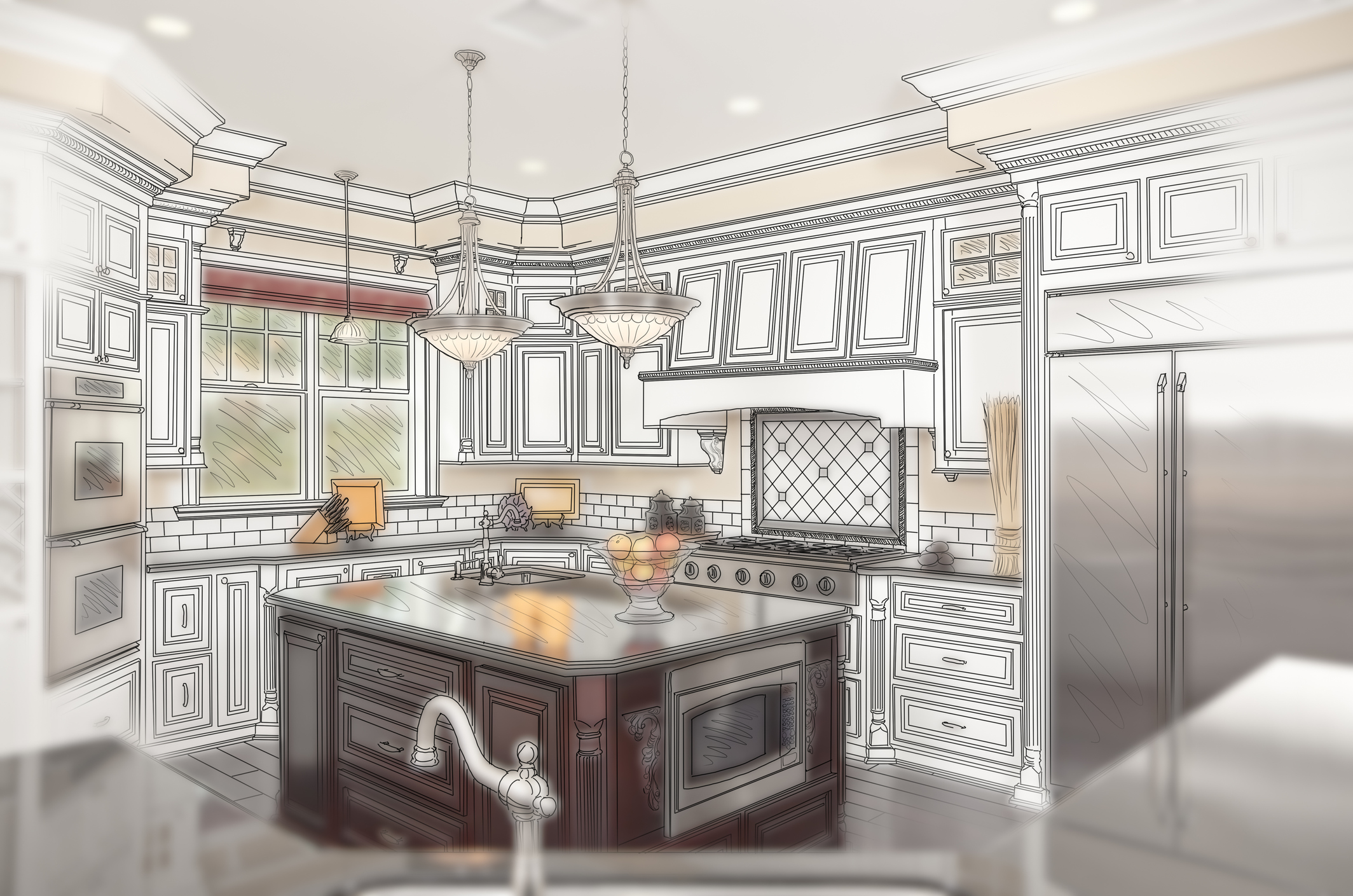 Say Hi!
You can call us or send us a Request For A Free Quote Here. We can get a general idea of what you are looking for and what you have already. We will set a time and date for us to come over and asses your home and answer questions.
DISCUSS the Plans
Upon arrival our General Contractor will assess your project and work with you to make a plan of action. This is the part where we will discuss the scope of the project plans, appliances to be installed, any structural changes, plumbing, electrical, lighting, flooring, backsplash, and any other items associated with the project.
RECEIVE the Quote
Once we have an idea of what you want and what you are willing to spend on your project we will go and do what we do best. Find the best and most efficient ways to make your ideal renovation come true. This takes us somewhere up to 48 hours and we will have a quote ready for you once we connect all the dots. Simple as that!
3d Computer Model
Once the Bid is accepted the work begins. Fox General Contracting will send a certified 3D Computer Room Planner to make a set of designs that can be seen on a 3D room model.
Accept the Model
With the 3D model in hand and a firm grasp on what we can expect from the scope of the project we will ask for one final approval from the homeowner.
Demolition
We will schedule a demolition date from here and then we are off. We respect your time and privacy so we promise to work as quickly and diligently as possible.
Bye Bye Old Stuff
Demos starts with demolishing the kitchen cabinets, countertops, flooring, old backsplash. We then take out all of the construction debris and unwanted appliances away with a dump trailer.
Electrical & Drywall
Wall demolitions and support headers are installed at this time if necessary. Electricians come into the empty kitchen to perform the electrical rough-in which includes removing or adding any power outlets or lighting.
Flooring
If you want or need new flooring this is the time! We install tile, install and refinish hardwood, and many different types of pre finished hardwood.
Cabinets
With new flooring installed it is time to install the cabinetry. This installation will also include the filler panels and toe kick.
Counters
Now that your cabinets are installed you are ready for your counter top measurement appointment.Fox General Contracting has a great selection of quartz and granite at wholesale prices and with counter top installation within seven working days.
Electrical
Our electricians can counsel you on your electrical needs such as new outlets, lighting, appliances, connections and electrical plan changes.
Appliances
With the cabinets, counters and electrical all in place we can install any appliances that such as microwave, oven, hoods, refrigerator etc.
Plumbing
Once your countertops have been installed it is time for the final plumbing hook ups which includes setting the sink, installing the sink plumbing water and drain lines, installing the disposal, connecting the refridgerator water lines, and finally connecting the dishwassher.
Backsplash
The last step is a personal touch to pick a nice backsplash that will compliment the project. Tile, glass and stone are some popular types of backsplash in today's kitchen. Nice under cabinet lighting with a backsplash that matches the colors of the cabinets, flooring and countertops will make the kitchen spectacular.
Details
Now this is the time to assess any outstanding items to be completed. Items like trim work, baseboards, painting or drywall touch ups to be completed. All phases of the project are inspected for quality.
Inspection
With the project details in hand Fox General Contracting will perform a final inspection of the project with the homeowner to make sure that satisfaction is 100%. We pride ourselves on being able to live up to our high standard of work and ethics.